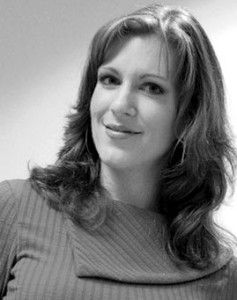 Sandra Jensen has a truly incredible history with "A Child to Love". It is one that we hope you'll also benefit from just by using this adoption resource. The company began with the dream of being a resource to those who provide loving and forever homes to needy children. That goal continues today and is applied daily through the organization "A Child to Love".
Perhaps the single greatest force behind "A Child to Love" is Sandra Jensen's compassion paired with this incredible knowledge base acquired through years of experience. In addition to this overwhelming desire to help children she has an amazing leadership quality that gives direction to the organization. It is also part of the core philosophy the organization is built on, that helping those in their adoption journey requires not only experience but commitment to see the process through.
Sandra has years of experience in the adoption and placement field, it is only fitting that she maintain this adoption resource. She has worked tireless to campaign for children's welfare within the system as well as placement for those into welcoming families. Sandra has also served as a figurehead and a positive influence not only within the agency but in the lives of those she comes across.
In the "A Child to Love" organization Ms. Jensen has constantly fought to improve the way the business of adoption is perceived. She hopes that by building a resource where one can easily research the adoption process that it will in turn streamline the actual journey itself because often that journey seems complex on its own. That is not to say that corners have been cut in this pursuit of efficiency, rather, we have refined the process of understanding adoption.
Sandra also understand that the journey to adopting is a highly personal one, one that involves quite a bit of introspection and soul searching. The decision to bring a child into your home is one that has no comparison to other experiences. Ms. Jensen understands that adoption is not a one size fits all scenario.
There are varying and complex emotions that are tied into the process of adoption itself, at "A Child to Love" we understand the complexities involved and are empathetic to the process. Sandra understands that the process can get bogged down at times with what seems like endless formalities, but that is not to forget the reason you're starting this process – that is, child and family. Sandra is proud of her involvement and that you have chosen "A Child to Love" as a resource in your adoption journey. Resources are an integral part of the process with the end result being a beautiful child finding the home they've always dreamed of.
Adoption at its core is about love and family, through "A Child to Love" we hope to share our experience with you and ease any concerns you have about the adoption process. That is why Sandra Jensen is part of the "A Child to Love" team, her experience is in line with the core values of our adoption resource. These values are what we hope to share with you in your adoption journey.